featured events/seminars
Watershed & Stormwater Seminar
12/8/2020
The Watershed & Stormwater Committee will hold their annual seminar Tuesday, December 8th, 2020.
Save-the-date.  Details to follow.
what's happening at the michigan water environment association
MWEA Logo masks are now available!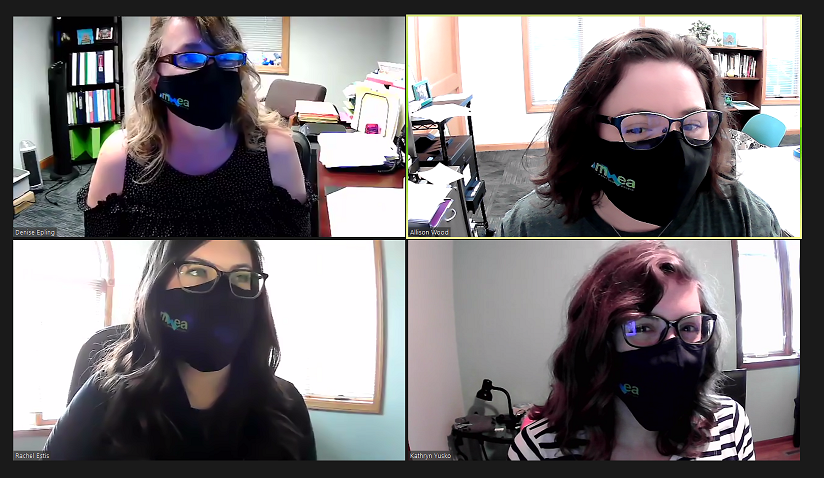 Stay safe AND show your MWEA support by purchasing an MWEA-branded mask! Reusable, it comes with 3 layers and can hold a replaceable 2.5pm filter (sold separately). Adjustable nose bridge and adjustable ear loops stretch for comfort. Comes in one size that was tested to fit most faces. Prices include shipping.
Buy more and save:
1-9 masks - $5 each
10 masks - $45 (save $5)
25 masks - $115 (save $10)
⇒ Click here to order!
---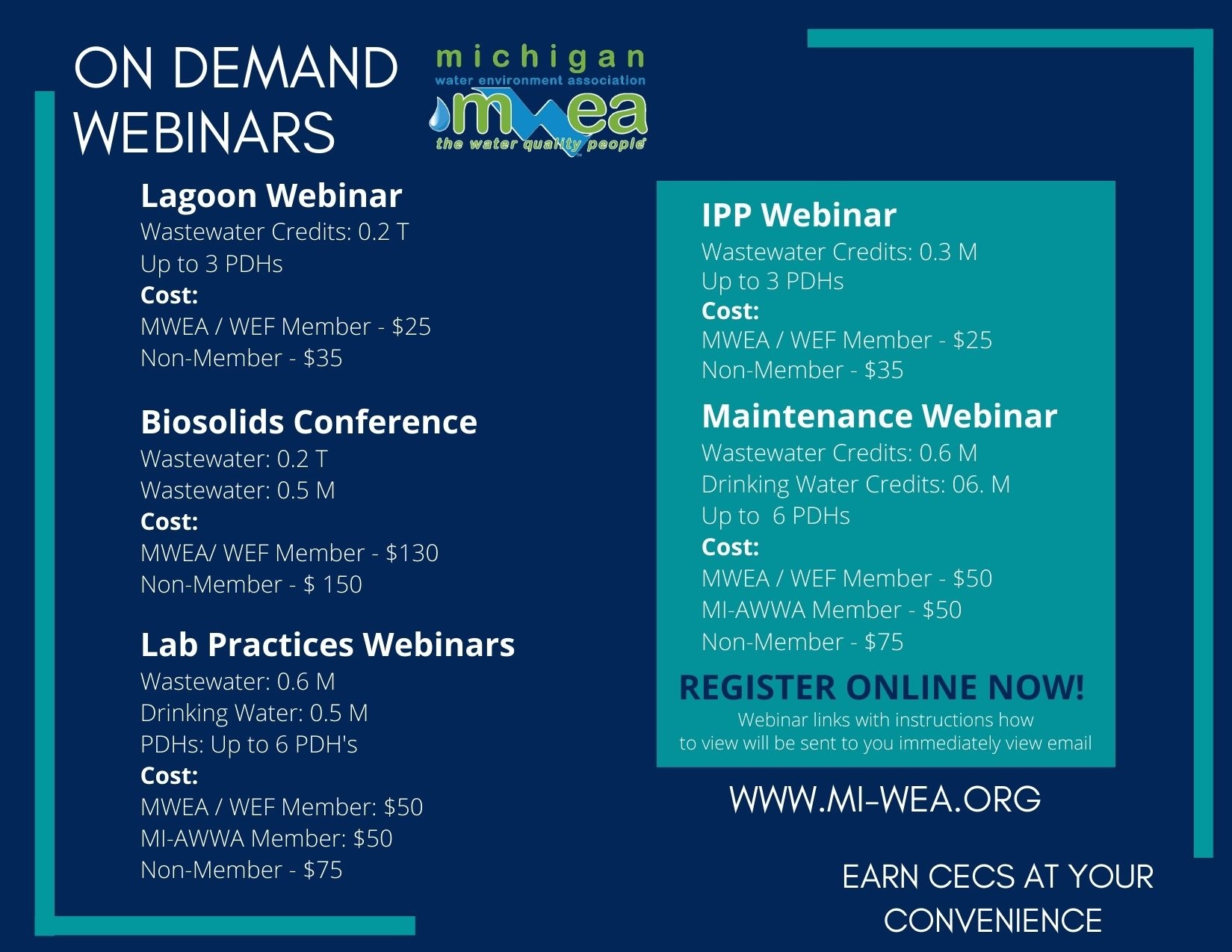 ---

---
MWEA Mission: "As a water sector leader, our mission is to provide bold leadership, champion innovation, connect water professionals, and leverage knowledge to support clean and safe water."
The Michigan Water Environment Association (MWEA), established in 1925, is one of Michigan's oldest organizations. MWEA represents more than 2,000 water quality professionals statewide who are dedicated to preserving, restoring and enhancing Michigan's water resources. MWEA is a member association of the Water Environment Federation (WEF), an international organization with more than 34,000 members worldwide. MWEA brings together a diverse group of individuals whose careers involve the water environment and who have similar objectives from a variety of backgrounds. MWEA provides a forum for all water environment topics. Through this forum a variety of objectives, strategies, and goals have been developed that will enhance the mission of the Association, expand the services provided to members, and result in the continued growth of the Association and its members.
---