featured events/seminars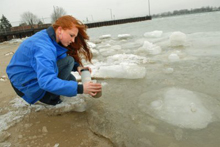 IPP Seminar
10/8/2015
The Industrial Pretreatment Program Committee has sponsored fall seminars for many years to update information on key IPP issues. These specialized seminars focus on current issues and require significant knowledge of the underlying regulations and concepts.
This seminar is intended to be more practical with basic IPP training by experienced professionals in the field. The topics covered range from basic regulatory concepts to interacting with significant industrial users and implementation of successful strategies.
This year's IPP Seminar provides a diverse agenda with great information and updates. Register today!
0.5 Managerial WW CECs
Up to 5 PDHs
MDEQ Course Code: 1060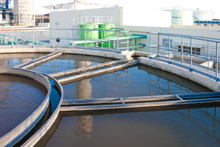 Utilizing Municipal Biosolids on Agricultural Land
10/13/2015
**Registration is now full for this event. To be added to a waitlist in case of cancellations, please call 517-641-7377 or email abrooke@mi-wea.org**
This workshop, taught by Dr. Lee Jacobs, retired MSU Professor, was designed to familiarize WWTP Operators, contractors, engineers, regulatory personnel with land application as an option for management of municipal biosolids.

1.2 Technical WW CECs
MDEQ Course Code: 1180
CSEs: 12.75
Sustainable Energy Seminar
10/20/2015
The Sustainable Energy Committee was formed to serve Michigan's wastewater community with information and training about energy efficiency based on WEF's Energy Roadmap. This year's program features a wide range of practical information on use of the Energy Roadmap, ideas for energy efficiency projects, self-funding methods for delivering energy projects, technical information, and descriptions of local accomplishments. Energy is a significant line item in budgets of water and wastewater treatment plants, and this seminar will provide ideas for reducing your plant's energy profile. 
0.5 Managerial WW & DW CECs
PDHs: up to 5
MDEQ Course Code: 2500
what's happening at the michigan water environment association
Michigan Night at WEFTEC
Sunday, September 27

Thank you to the following contributors for helping make this a successful event

AECOM
Duperon
Fleis and Vandenbrink
NEFCO
*************
Boerger, LLC
Donohue & Associates
Hubbell, Roth, and Clark, Inc.
******************

Black & Veatch Dubois-Cooper Associates
Dukes Root Control, Inc. Environmental Sales, Inc.
Eramosa International, Inc. Fishbeck, Thompson, Carr & Huber, Inc.
Greeley and Hansen Hamlett Environmental Tech Co HESCO
Kennedy Industries, Inc. Kerr Pump & Supply LimnoTech
Monroe Environmental Corporation Peterson and Matz, Inc.
Solberg, Knowles and Associates Utilities Instrumentation Service
VTScada by Trihedral Wade Trim Waterworks Systems & Equipment, Inc.
Call for abstracts
2016 MWEA Annual Conference
June 19-22, 2016
Boyne Mountain Resort, Boyne Falls
Submission deadline: October 16
Submit an abstract


Grand River voyage to raise funds for Water for People
Gary & Linda De Kock are taking to the waters by kayak once again to raise money to benefit
Water for People
.
Starting from Grand Lake near Liberty, MI, in the headwaters of the Grand River, the voyage will end on Lake Michigan in Chicago, IL.
Supporters will again be able to log into a dedicated webpage to see a detailed "breadcrumb trail" of the voyage.
Support their efforts here